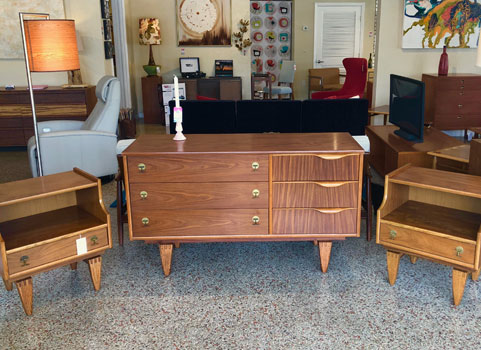 Vintage Mid-Century Modern Bedroom Dressers
Your bedroom is your sanctuary. Make sure your place of rest brings you great comfort and happiness by outfitting it with our handsome mid-century modern bedroom furniture.
Purchase your dressers, nightstands and bed independently to create your own custom experience or opt to buy an entire matching bedroom set. There is no right or wrong way to go about designing your interior. Some like to stick to the classic look of Danish teak with a platform bed and floating nightstands. Others may go for a novel atomic age American walnut set.
Showing all 4 results