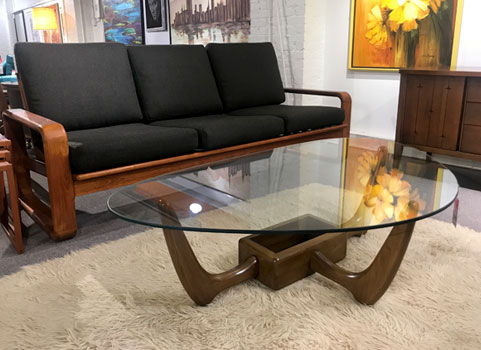 Mid-Century Modern & Contemporary Coffee Tables
Coffee tables are a stylish keystone to your living room design. Front and center, this will be the piece that first captures the eyes of your guests. Don't disappoint! Bring home one of our stunning mid-century modern tables. Whether it be glass, teak, rosewood, walnut or one of our magnificent sculptural pieces.
Available in many shapes, circular, rectangular or square. We even have signature retro shapes like kidney bean and boomerang tables.
Shop online or in-store to find the perfect accent to your sofa. Our sales staff will be happy to help you choose the perfect piece.
Showing all 28 results