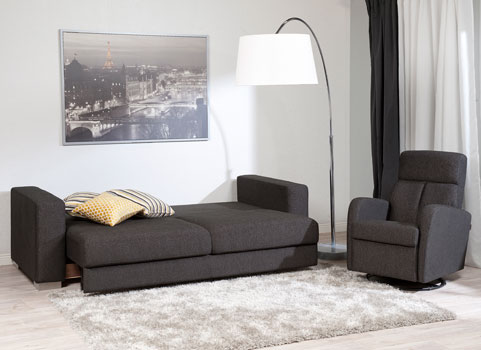 Vintage Sleeper Sofas, Convertible Couches and Daybeds
Folks were all about form and function during the modern movement. Smaller homes meant that furniture had to sometimes pull double duty. For this reason, daybeds were quite popular during the mid-century modern era. Browse through our selection to find convertible sofas that turn into beds. We also have daybeds that easily transition from seating to sleep accommodations.
Turn your office or studio into a live-work space with these clever couch to bed options.
Shop for standard sofas
Shop for beds
Showing all 5 results